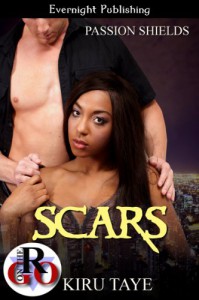 Disclaimer: I received a free copy of this book from the publisher in exchange for an honest review, thank you Evernight Publishing!
Warning: This short story is an erotica and features sexual content including light BDSM.
This little story was delightful. I have never heard of the author previously but I will seek out more of her work now. It was sexy and fun and well put together.
This is an author who knows what they are talking about when it comes to BDSM. While they did not touch upon this couples' agreement in particular, but the context of the story lets you know that they are well aware of each other's rules in this game. And the small snippet of the other story we got even used the BDSM mantra, SSC. That delighted me. There's even a moment of aftercare! I think I swooned.
This main character is also great. She is a strong, determined, smart fighter of a woman. I kind of cringed when I saw she had a violent past, but it is not typically what you would see and honestly had nothing to do with her interest in BDSM. That was really refreshing since most female characters in BDSM are reliving some past abuse all of the time.
Overall it was a short little story but one that was excellently executed.